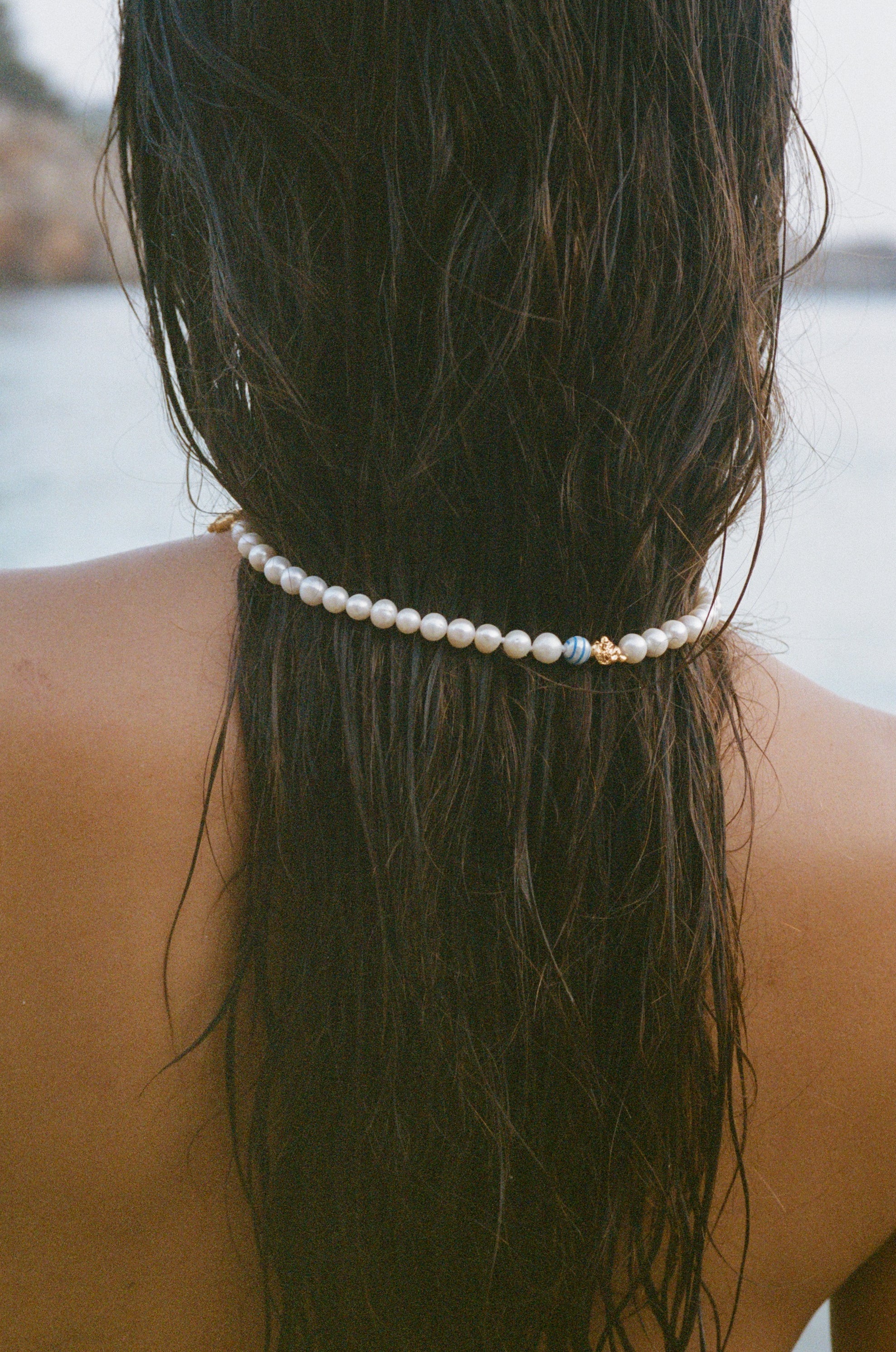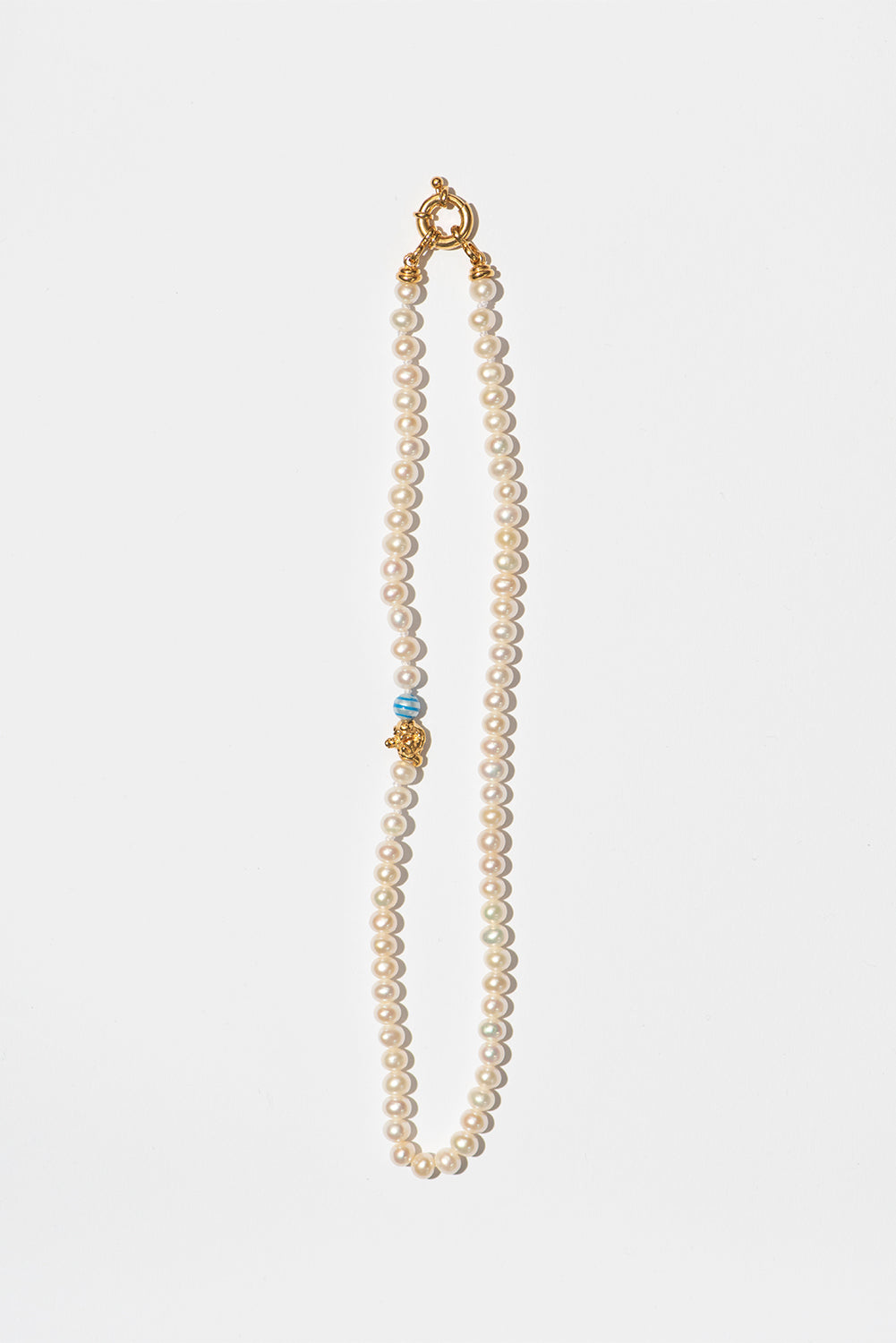 The Classic Pearl Necklace Blue Stripes - Small
Description
The Classic Pearl Necklace Blue Stripes is a playful take on a classic pearl necklace. The pearl with blue-striped design adds a little something extra to your beloved pearl chain. For those who like a subtle uniqueness. 
The blue stripe is engraved in the pearl with blue enamel, all handcrafted in our factory in. 
All our necklaces have a solid silver base and have a 18k gold-vermeil finish. They are handmade in the Netherlands and Bali and contain carefully sourced fresh water pearls from a family 'pearl farm' in Shanxiahu, a beautiful town in China.
Measurements:
Length 40.0 cm
Please note
Because each and every Les Mères item is unique the shape/form and weight of our pieces may vary. For further details, or if we can help in any way, please contact us
The Classic Pearl Necklace Blue Stripes - Small