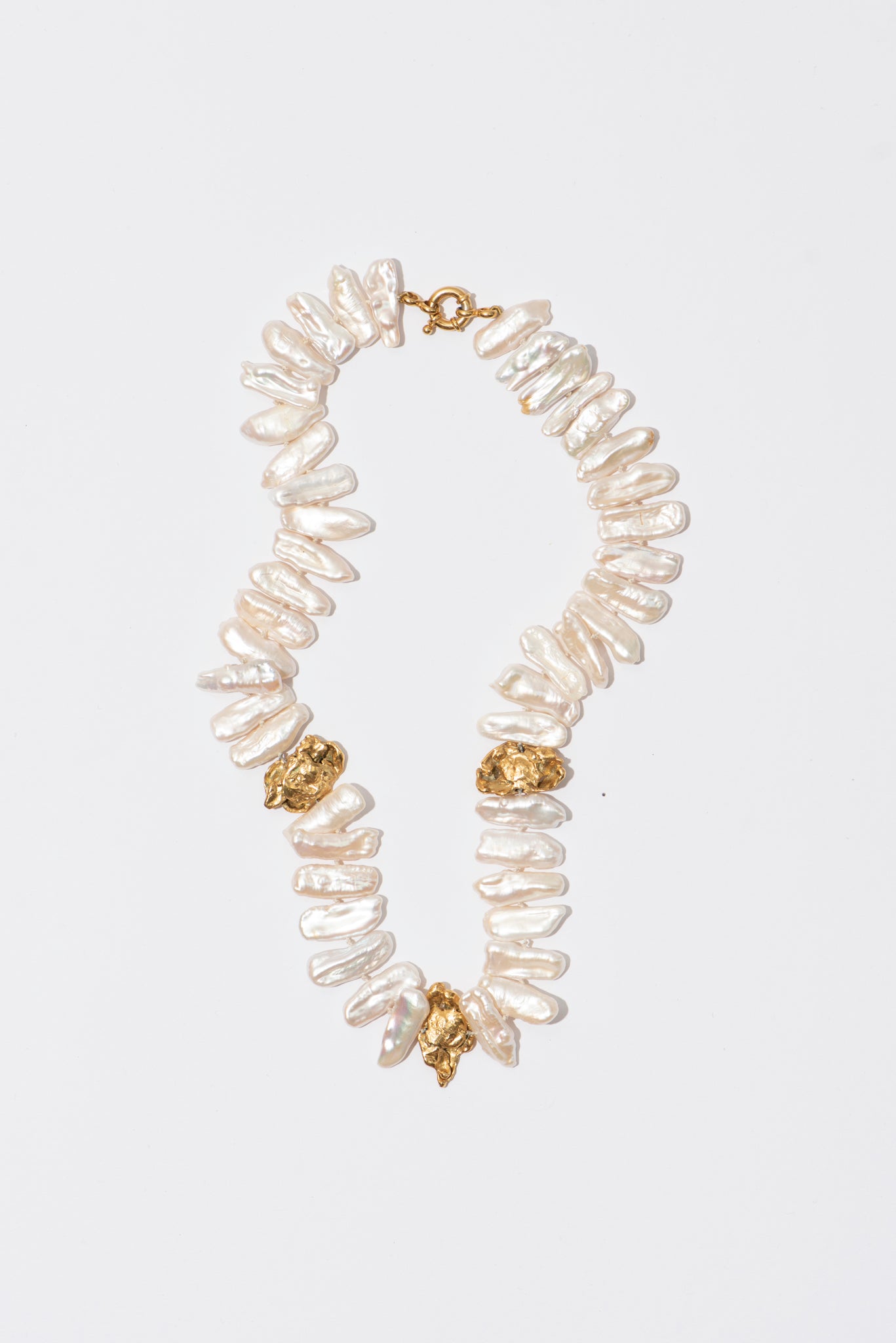 Description
The Icon Pearl Necklace is as the name suggests, the most iconic piece to match your wardrobe. Combine the robust shape of the necklace with a simple strapless dress and you will be the focal point of any occasion.
All our necklaces have a solid silver base and have a 18k gold-vermeil finish. They are handmade in the Netherlands and Bali and contain carefully sourced fresh water pearls from a family 'pearl farm' in Shanxiahu, a beautiful town in China.
Because this item is made especially for you please allow us up to 10/15 working days to create your one of a kind jewellery in our atelier. 
Please note
Because each and every Les Mères item is unique the shape/form and weight of our pieces may vary. For further details, or if we can help in any way, please contact us