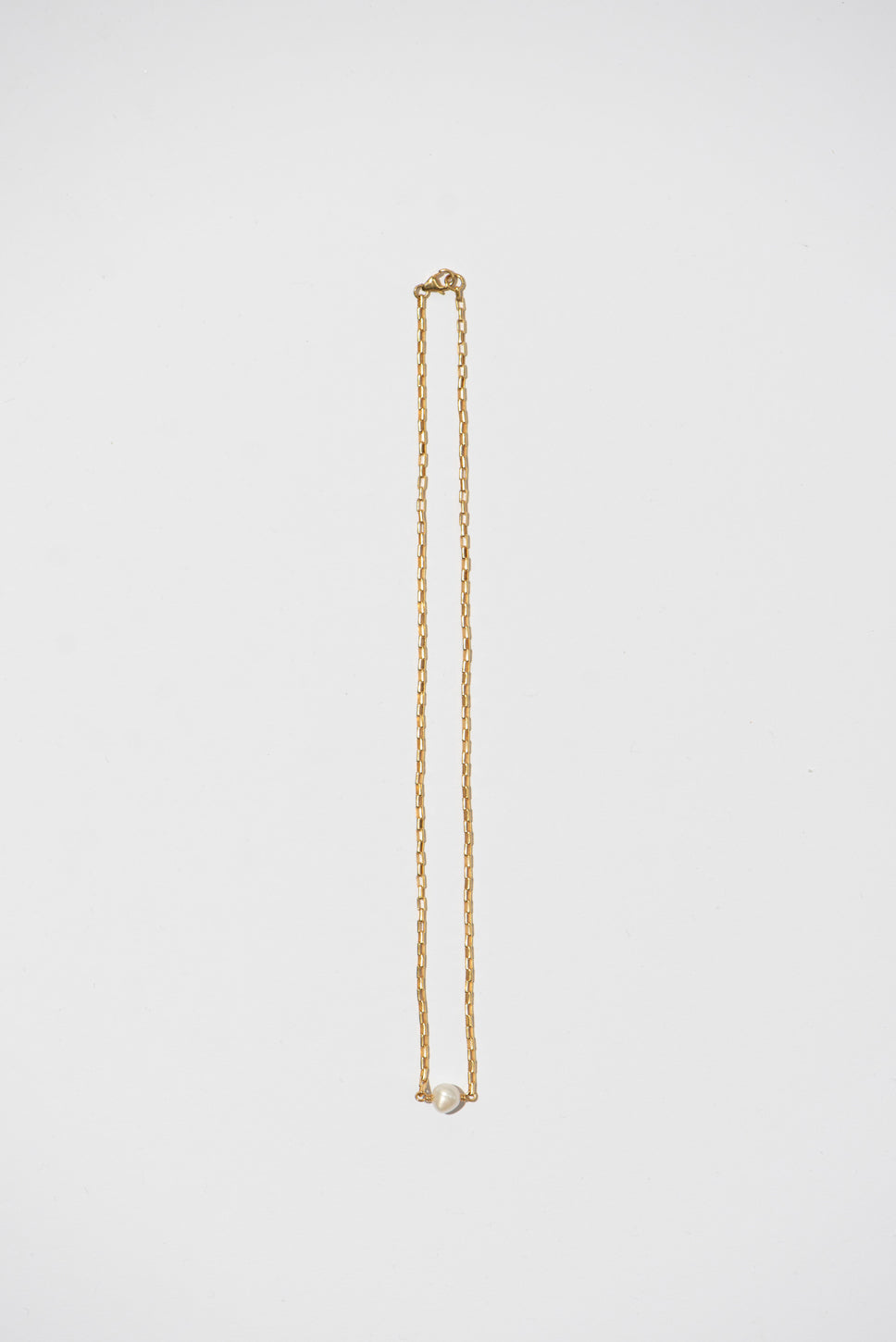 The Eternity Pearl Necklace
Description
The Eternity Pearl Necklace is a necklace that can be worn every day and goes never out of style. The necklace holds an irregular nugget shape pearl. 
Wearing a pearl pendant close to your heart carries also a symbolic meaning. Pearls are often associated with purity, wisdom, and femininity. They also bring protection and good luck to the wearer.
The necklace has a length of 38 cm. 
All our necklaces have a recycled solid silver base and a 18k high quality gold-vermeil finish. 

Please note
Because each and every Les Mères item is unique the shape/form and weight of our pieces may vary. For further details, or if we can help in any way, please contact us
The Eternity Pearl Necklace