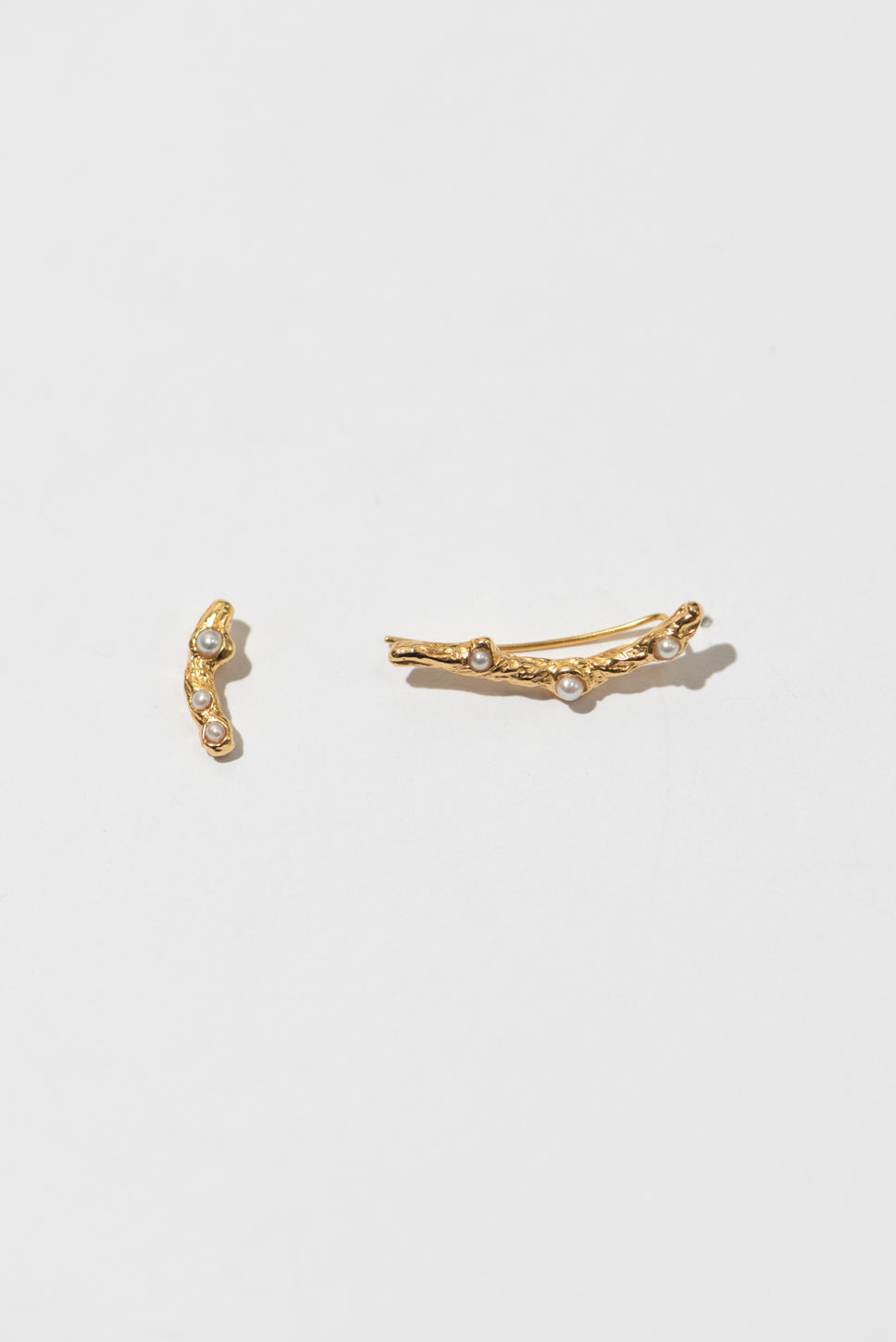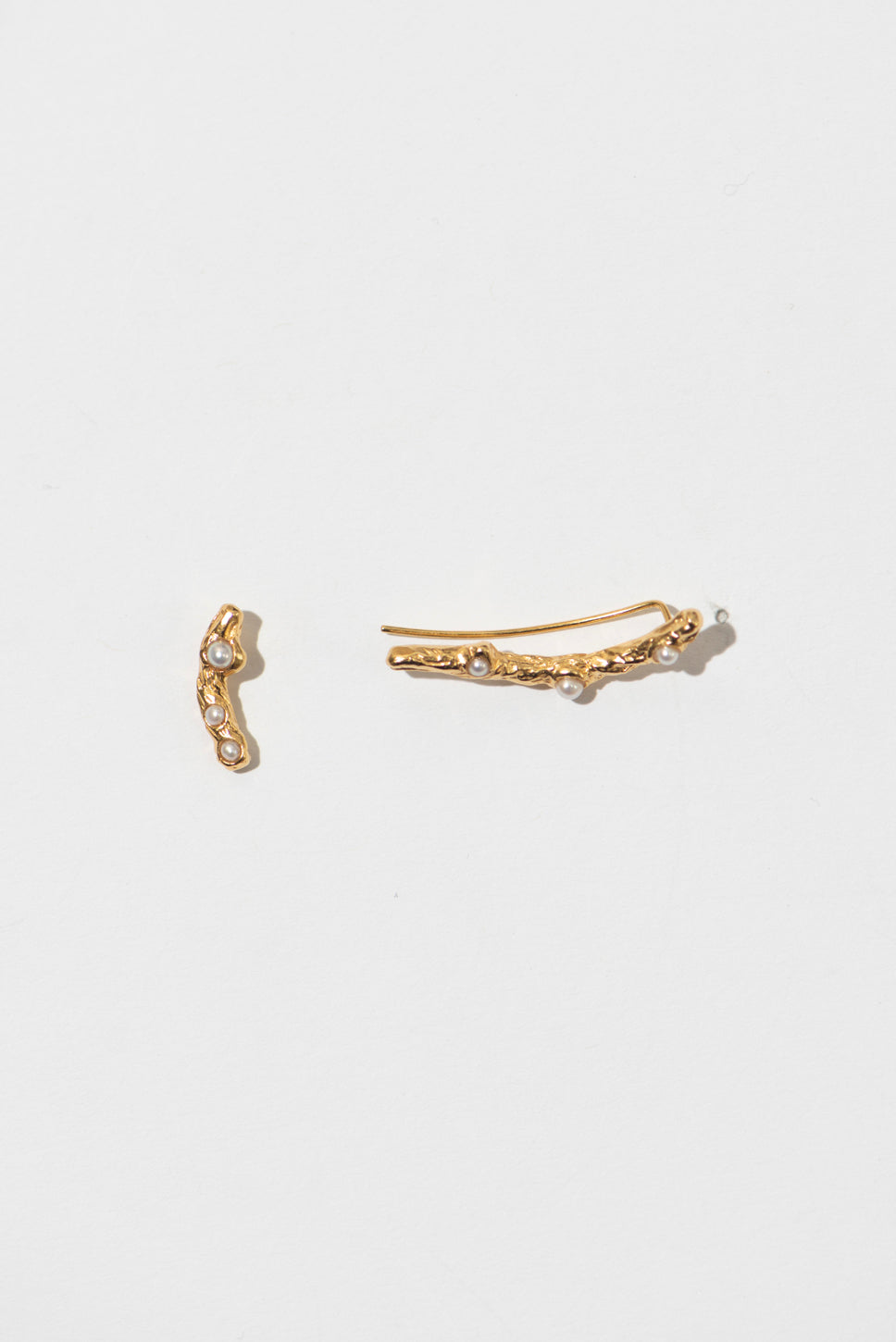 The Organic Earrings Stud Set 1
Description
We expanding our earrings selection with new ear-cuff styles, like these Organic Earring Studs. This set earrings is a mix and matching gem. 
Measurements: 
Stud 1: Length 3.0 cm I Width : 0.4 cm
Stud 2: Length 1.3 cm I Width : 0.4 cm
All our earrings have a solid silver base and a 18k gold-vermeil finish.
Please note
Because each and every Les Mères item is unique the shape/form and weight of our pieces may vary. For further details, or if we can help in any way, please contact us
The Organic Earrings Stud Set 1